Did you know that Clear Kids provides online speech therapy services to children and their families living all over Australia? If you live in a remote location or live a busy lifestyle making it difficult to attend regular appointments, this might be the perfect solution for your family.
How does it work?
We provide speech therapy online using sophisticated video conferencing software called Zoom which provides excellent user experience and high level of security read more here. All you need to do is click the link we email to you 5 minutes prior to your appointment and enter the private 'waiting room' where you can test your audio and video settings if you wish. At the time of your appointment, you are instantly connected with your Speech Pathologist so you can hear their voice and see a full-screen picture of them talking to you.
Here is a screenshot I took whilst on a videoconference to give you an idea of what you will see when you connect with me online.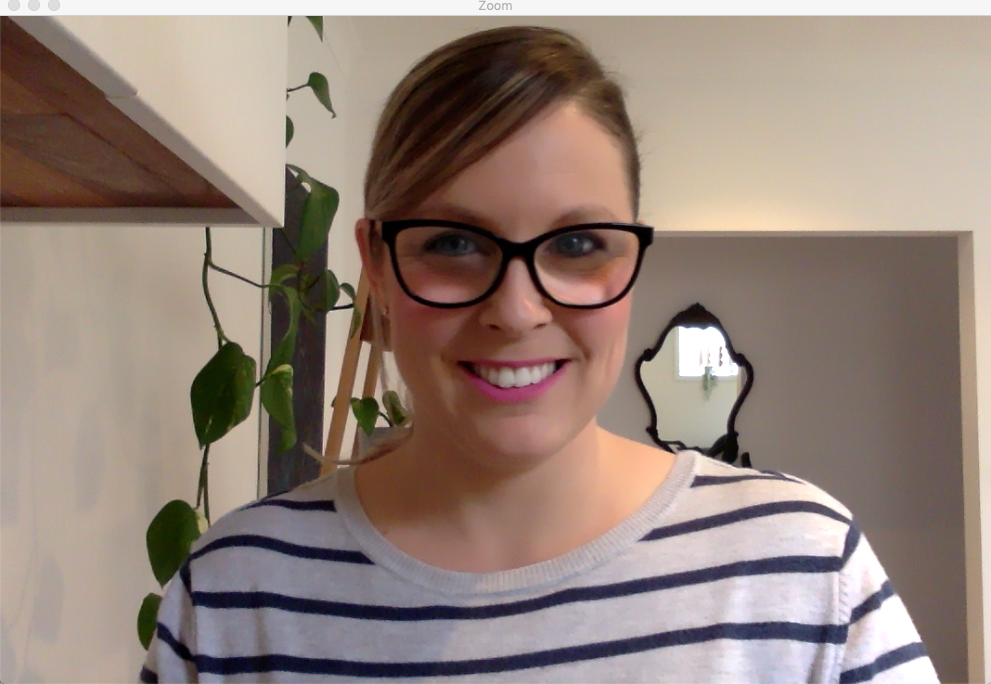 Parents sit next to their child to assist them in the therapy activities and navigate the screen. Using the Zoom live video conference platform you and your child will participate in the session lead by the therapist which could involve:
Watching the therapist as they demonstrate techniques, for example cues to help your child produce clear speech sounds.
Viewing therapy materials such as books, picture cards and visual scenes shared by your therapist.
Engaging with relevant photo and video content e.g. social skills videos.  
Playing fun therapy games to keep your child motivated – your child will even be able to control the screen at the click of a button!
Sharing word documents to work on written language skills such as narrative writing and grammar.
Brainstorming ideas and drawing using the whiteboard function.
Does online Speech Therapy work?
Research has shown that online speech therapy or 'teletherapy' is both effective and acceptable to parents of children with a wide range of communication disorders including:
Children who stutter. Research has shown that online speech therapy using the Lidcombe program is an effective alternative to attending appointments in person. One study which involved a randomised controlled trial reported a 73% decrease in stuttering for those participating in online speech therapy compared to the rates in children who did not receive the treatment at all (control group).
Children with speech and language disorders. A systematic review that examined 132 research articles, found that children treated online made significant and similar improvements to those seen in-person. Another study looking at online articulation therapy for speech sound disorder found children who received online speech therapy made significant improvements. The study concluded that live interactive videoconferencing appears viable especially for children in rural settings. 
Children with Autism. A recent systematic review of 14 articles involving a total of 284 children with autism receiving speech therapy all found high levels of engagement and parent satisfaction with services delivered online rated as equivalent to services delivered in person.
Have questions? If you would like an information pack including pricing or have any questions about accessing online speech therapy for your child and would like to get in contact please feel free to email me for support, happy to help!