Clear Kids provides Speech Therapy in Canberra for children with speech, language, stuttering and literacy difficulties in the Gungahlin region.
Experienced in the art of early intervention.
Our experienced Speech Pathologists have over extensive experience in adapting therapy to best suit the individual needs of your child. They have training in a number of evidenced based therapies such as Lidcombe, Hanen It Takes Two To Talk, PROMPT, and Sounds Write.
You know your child best and we know we will get better results if we work with you as partners. Here at Clear Kids we understand families are busy, so we won't waste your time with a revolving door of therapists.
We are invested in your child achieving their goals. Nothing makes us more excited than seeing them make progress! Our mission at Clear Kids is to prepare our clients for a bright future by helping them to develop clear communication skills.
We assist children with the following conditions
Is your child's speech slurred, unclear or hard to understand? Do they miss sounds in words, speak with a lisp or pronounce sounds incorrectly? Clear Kids can provide a comprehensive speech assessment and therapy to help them get their message across the first time! Click here to see the latest research on the ages and stages children learn speech sounds.
Is your toddler a late talker with no words or slow language development? Do you have a quiet preschooler or school aged child who is still using short sentences and mixing up he/she and other grammar? Clear Kids can help by providing comprehensive assessment and therapy services to set them up for success.
Has your child developed a stutter that comes and goes? Not sure how to manage this and whether it requires intervention? Our therapist is skilled in the Lidcombe program and can assist in providing a second opinion, assessment, monitoring and treatment if required. Clear Kids follows the latest guidelines and can assist you in making the right decision for your family. 
Is your child stuck on the same reading level making little or no progress? Not sure what you can do to help them at home? Do they forget the sight words you have been over a million times? We take an evidenced based approach to literacy and can provide you with assessment of their phonological awareness and language skills as well as guidance on additional assessments that may be required.
We understand that having a connection with the right therapist is important! Feel free to email us to see if we are right for you and your child and have your questions answered.
A comprehensive assessment and parent interview is our first step to really get to know you and your child. This step is fundamental to planning therapy!
Using the data from our assessment, we take the time to set specific, measurable and achievable goals with you. 
This is where the fun begins! Using the information from assessment and goal setting we work with your child using evidenced based approaches to treatment, weaving in activities based on their interests. We believe in coaching parents so you can take therapy home. Prepare to connect with your inner child and play on the floor!
At the end of every term (based on ACT school terms) we review the goals and discuss any modifications.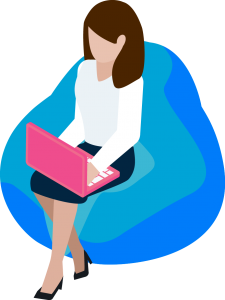 If you have concerns about your child's communication skills and would like to have a chat about how we can help, feel free to send us a message.
Have questions? We've got answers!